Actress Priscilla Avila on Life and Los Angeles
I recently had the chance to chat with one of my favorite models, Priscilla Avila. Priscilla is a creative genius here in Los Angeles, always hard at work on something – check out our photoshoot from a while back.
You can also catch her on Instagram, Twitter, and IMDB. Here's what she had to say about a variety of different topics, including art, science, and photography.
Question: If you couldn't model, act, or do anything else related to entertainment, what would your other career aspirations be?
Priscilla: I'd definitely be a scientist. I love science (especially astrophysics) as much as art.
Q: What's the most important part of a good story?
P: To understand what the characters really want besides what they are showing to us. The real reasons, with all the layers and contradictions, make the narrative so rich and powerful.
Q: How do you stay fit and active? What's your routine?
P: I do yoga and meditation, and right now I'm also doing HIIT classes at Psycho Studio that are so intense but really good to reset my energy flow.
(Note: That's not a sponsored link.)
Q: How do you stay at the top of your acting game?
P: I'm really working on my mindset and my personal development. After being an actor for so long, you really need to have your mind in a good place.
Q: What advice would you give yourself when you were just starting out?
P: I would say to my young me to not get so stressed about being successful, because the desire to have quick achievements steals your energy and power. I also would advise her to get out of her small city as early as possible and don't be afraid of asking help from her family at the beginning. It's ok to ask for help sometimes, especially when you know that people really can help you.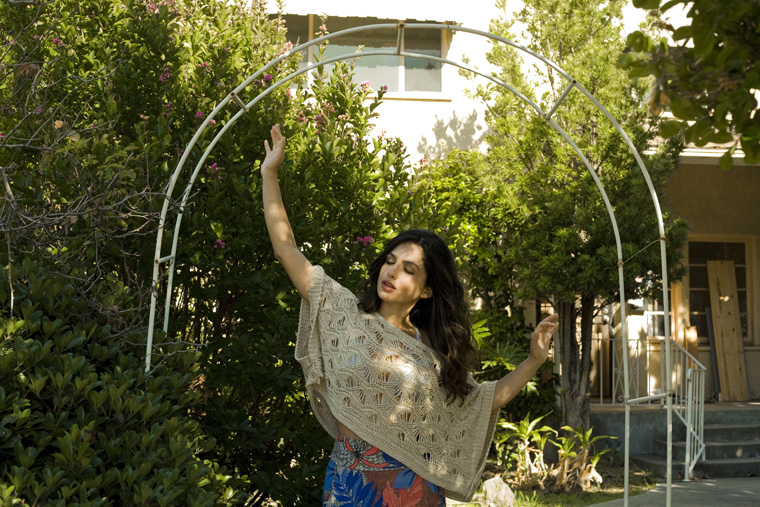 Q: Do you believe in aliens?
P: Of course I do. How could this earth be the only place with life in this universe, which maybe itself is part of other universes?
Q: What are qualities you look for in a good photographer?
P: I love to be around photographers that give me freedom to create with them. A very collaborative place is the key to give you confidence and make you feel comfortable in exposing your emotions and thoughts.
Q: What are red flags that would deter you from working with a photographer?
P: First, sexual harassment. Second, a very arrogant attitude. Third, when they are complaining so much about the ambience and the equipment, because most of the time when they do that it's because they don't know what they are doing.
Q: What does your dream photoshoot look like?
P: I'd love to work in a surrealistic photoshoot.
Q: Is there anything unconventional in your past that gives you unexpected advantages in modeling and acting?
P: I think my ability to photograph, direct and edit images and films makes me understand and collaborate more with the professionals that I'm working for.
Thanks, Priscilla – I'm looking forward to working with you again soon!